Yes, Your Company Needs a Blog – And Here's My Two Cents Worth on Why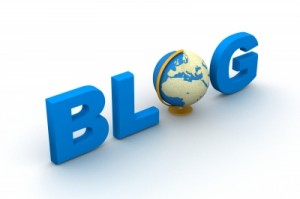 This may or may not be news to some of you, but there is still a lot of companies–both B2B and B2C–that are not convinced of the benefits of blogging. And so, even though there are dozens of articles out there touting the seven or nine or 25 reasons you should be blogging for your business, I thought I'd compile my own list of reasons. Just because.
First off, according to the Content Marketing Institute,  blogging is the number one content marketing tactic–so there are definitely some businesses out there who are up to speed on blogging. But the question others may be asking is: Why? Why is it important? Why should I do it?
Well, because you can find oodles of answers to that question just by typing "why blog" into Google, I'm just going to share my "Top 2 Reasons Your Business Needs a Blog."
Blogs Help People Find You Online
When people need something, they go online and type what they are looking for into Google, Yahoo or Bing. If you want your company's website to pop up with the answer to their search, you need to be writing relevant content, with keywords that target their problem.Google loves frequent, quality content and writing blog posts that provide value is one of the best ways to increase your position in the organic search. This is how people find you online. No matter how great your website content is, if you're not adding valuable content to it, often, you're missing out on an opportunity to reach your target audience–because chances are, your competitor has blogged about that very topic.
Blogs Build Your Credibility & Show Your Personality
No matter how great your product or service related content is on your website, the people who want to do business with you need to trust in you. Are you the right person for the job? Do you have the solution they need? Telling them you are with web content that talks more about the features of your widget won't cut it. Your prospects need to know that you understand what their problem is — and that you're the person who can help them fix it. But you have to show them.Create content that shows that you're the kind of person / company that has what it takes to deliver. And be real about it. Blogs can be a platform to show off your authority, but don't forget to be a real person while you're at it. People like working with "real" people, not companies and corporations. Blogs are a great way for your prospects to get to know you, like you and trust you. Win. Win. Win.
There you have it. Call it my two cents on "why you should be blogging." There are plenty more reasons but being found, liked, trusted — and hired — kind of says it all, doesn't it.
Are you blogging for your business? How has blogging worked for you? What is your social strategy?
Share your answer to "Why Your Business Should Be Blogging" in the comments below.
Gwen has more than a decade of digital marketing and communication experience. She has helped brands leverage social media tools and strategies to improve brand visibility, build relationships and fuel business growth.